Welcome to Reboot Wellness Inc!
Our mission is, quite simply, to help you feel good.  Whether you've had an injury, you have chronic pain or you just need to de-stress.  We'd like to assist you in reaching your health goals within the parameters of your individual health conditions by providing massage therapy treatments that compliment those of your other healthcare providers ~ Lisa MacNeil, RMT, Owner/Operator
Please give us as much notice as possible to reschedule if you are experiencing any possible viral symptoms including the following:
-Fever (chills, sweats)
-Cough (new or worsening)
-Shortness of breath
-Soar throat
-Runny nose/nasal congestion
-headache
-nausea, diarrhea, or vomiting
24-HR CANCELLATION POLICY IN EFFECT - Please scroll below for further details.
At Reboot Wellness, any combination of the following treatment modalities may be used depending on what your massage therapist thinks is appropriate for you and what you are comfortable with.
BOOK AN APPOINTMENT FOR YOUR MASSAGE TODAY
Add​ ​on​ ​Hotstones​ ​(full​ ​kit)
extra $25
Add​ ​on​ ​Cups​ ​(full​ ​kit)
extra $25
Hot​ ​stones,​ ​cups​ ​&​ ​graston​ ​tools​ ​are​ ​sometimes​ ​used​ ​throughout​ ​the​ ​treatment​ ​for​ ​therapeutic purposes, at no additional charge ​(ex. using​ ​1​ ​or​ ​2​ ​hot​ ​stones​ ​or​ ​cups).​ ​​ ​However,​ ​if​ ​a​ ​treatment​ ​is​ ​requested​ ​using​ ​a​ ​full​ ​kit​ ​of​ ​hot​ ​stones​ ​or​ ​cups a​ ​$25.00​ ​charge​ ​will​ ​apply.  * HOT STONES ARE TEMPORARILY NOT BEING OFFERED *
---
Book​ ​appointments​ ​online,​ ​by​ ​phone,​ ​email​ ​or​ ​text.
Gift​ ​Certificates​ ​available
Direct​ ​billing​ ​available.
Most forms of payment accepted (INTERAC Flash, Apple Pay, Google Pay, Contactless and Chip credit cards)
24-HR CANCELLATION POLICY
Reboot Wellness has a 24 hour cancellation policy. You must give at least 24 business hours notice (e.g. a 9:30am appointment on Monday must be cancelled by 9:30am on Friday), or you will be charged 50% of the price of the booked service. Your extended health care plan does not cover this amount; therefore, this payment is your responsibility. Considerations will be made under the discretion of the Massage Therapist for emergency, sickness and weather issues. If the appointment is both booked and cancelled within the 24-hour period, no cancellation fee will be charged.
GIVE THE GIFT OF MASSAGE TODAY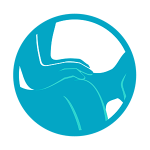 "Humans use many means to attain a state of relaxation - drugs, alcohol, music, hobbies, etc. One of the best methods is a one hour massage with Lisa plus your immune and lymphatic systems get a real boost as a bonus."
Eileen Crosby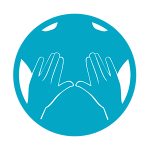 "I'm an RMT myself, and if you're wondering where massage therapists go to get massages, this one goes to Lisa Gallant-MacNeil at Reboot Massage Therapy. Check it out. You'll be glad you did,"
Ryan Pero
Send me a message or a question about our services.
To book an appointment at Reboot Wellness, you can use the form below, phone 902-500-2727 or click BOOK NOW to view available appointment times and to book a time that works for you instantly.